Well, after some time of inactivity as
R.a.M. Land
(my artistic nick-name), I recently released a small (kind of a single) album that features 4 songs from my '
Square Universe
' full album project. The '
Square Universe
' album is in a hiatus status as for now, but at least I released these songs.
So check out the new single album,
'Square Sky, to the Meadow'
:
Square Sky, to the Meadow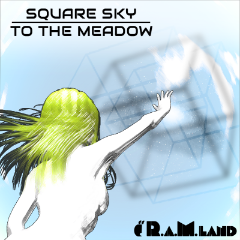 You can buy it for
$4 dollars
, and alternatively, you can download the first track for
free
or for as much as you want to pay.
Here a promotional video of the first track:
Up to the Sky, Open your Wings @ YouTube
Hope you all will enjoy it.
------
And as always, be sure to check out my official
R.a.M. Land
website with some more albums and songs (many of them
free!
):
R.a.M. Land Official Website